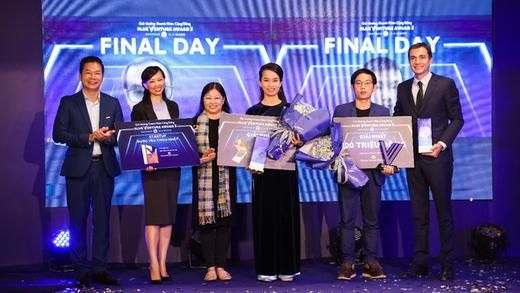 Blue Venture Award 2021 - Top 3 The Best Start-Up
The 3rd year of the Community Entrepreneur Award - Blue Venture Award, organized with the sponsorship of Pernod Ricard Vietnam, is entering the final round to find the winning product and brand of 2021. With the goal of finding and connecting start-up businesses with products that have a positive impact on social life, the Blue Venture Award season 3 was launched from November 10, 2020, and After two months, the program has received more than 100 applications from community businesses across the country. Start-up projects with products that bring benefits to the social community will be scored based on criteria from assessing and meeting market needs and opportunities for replication, business models. also have to present a solid team with measurable positive results for society. Besides, the ability to replicate the model, as well as the financial management capacity and presentation and persuasion skills are also part of the scoring criteria. After more than 2 months of selection, evaluation and selection, the jury and experts of the Blue Venture Award season 3 have found 3 excellent startups to enter the final round including: 3 businesses:
Aspire to reduce plastic pens waste with BLUSAIGON handcrafted pearl shell pens.
According to statistics, each year in the US, 1.6 billion plastic ballpoint pens are thrown away every year, and around the world, 25 trillion plastic waste is thrown into the sea, therefore, pearl shell pens and products from shells snails and mussels are introduced to consumers by BLUSAIGON with the expectation that 1 BLUSAIGON pen will be able to replace 500 to 1,000 plastic ballpoint pens per year. BLUSAIGON's mission to contribute to the reduction of community and social plastic waste does not end there, a representative of BLUSAIGON shared, in the next 5 years, the company will build a BLUShare fund to contribute to the improvement. marine environment, besides, the company is also cooperating with Children's Hospital to help sick and poor children at the hospital. Although just established at the end of 2018, sales are still quite modest, but now BLUSAIGON is achieving a good growth rate of 50-100% per year. BLUSAIGON's dream is to become the national gift brand of Vietnamese people.