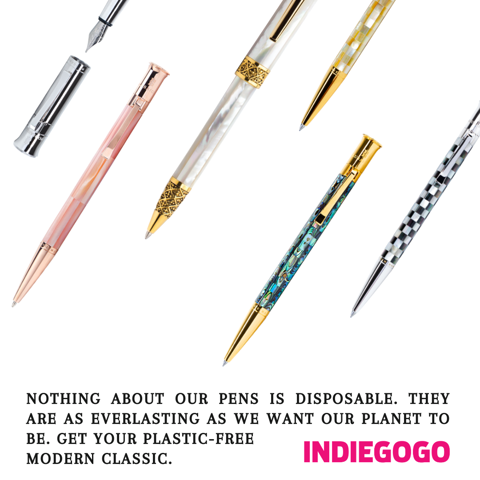 LAUNCHING ON INDIEGOGO
We just launched our first project
BLUSAIGON Mother of Pearl Bespoke Legacy Pen on Indiegogo a few minutes ago and we appreciate the support.
If possible, your early commitment will help us get the best start possible!
Commit here! https://igg.me/at/blusaigon/x/26294071#/. CN
We have great collections that we have been working with for many years, and you can order them before the Indiegogo deals remain.
We also have package deals, so you can donate these exclusive lifetime pens with your logo or any text of your choice to multiple people and save Text us with code ′ ′ FREEENGRAVE ′ ′ and we will engrave your name / logo / message for free.
We hope you will enjoy our meaningful, sustainable and sincere creations. Thank you!
Sign up for early discounts at #Indiegogo, at:
https://www.indiegogo.com/.../blusaigon.../coming_soon
#motherofpearl #jewelry #gift #handmade #Vietnam #pen #pendrawing #penart #fountainpen #parkerpen #watermanpen